Most Anticipated Games of 2021
Despite the still-present effects of the COVID pandemic on the gaming industry, which has led to many delays and new development challenges, 2021 is shaping up to be a great year for games. This comes as especially good news as the pandemic has also led to an increase in gaming activity across players worldwide. With next-gen consoles recently being released, developers at Sony and Microsoft are trying to make games worth buying a new console for, and other studios are harnessing the new technology to create bigger and better games. These are the most exciting titles to look forward to in the coming year and what students at Hastings High School should definitely try out.
Here are some of the major contenders:
Resident Evil VIII: Village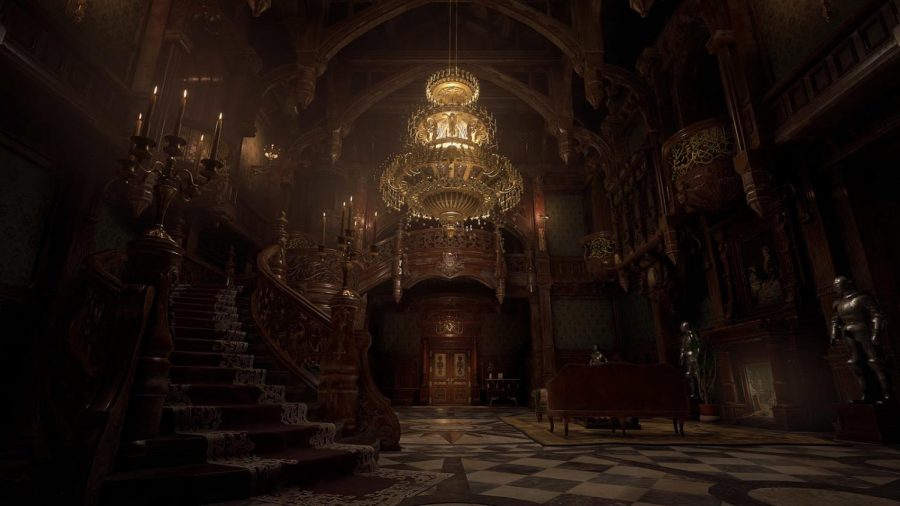 Release Date: May 7th, 2021
Developer/Publisher: Capcom
Platforms: PC, Playstation 4, Playstation 5, Xbox Series X/S, Xbox One
Resident Evil VIII: Village is a direct sequel to Resident Evil VII: Biohazard, which marked the return of the survival horror gameplay that put the series on the map in the first place, along with a new first-person perspective and modern visuals. Village puts the player in the shoes of returning protagonist Ethan Winters as he ventures to a gothic village in hopes of rescuing his kidnapped daughter while having to face the evil lurking within. The recently released Maiden demo offered players a glimpse of the game's next-gen visuals, and was an excellent showcase of the Resident Evil engine's impressive capabilities. It launches on May 7th and is shaping up to be a fantastic survival-horror experience.
Deathloop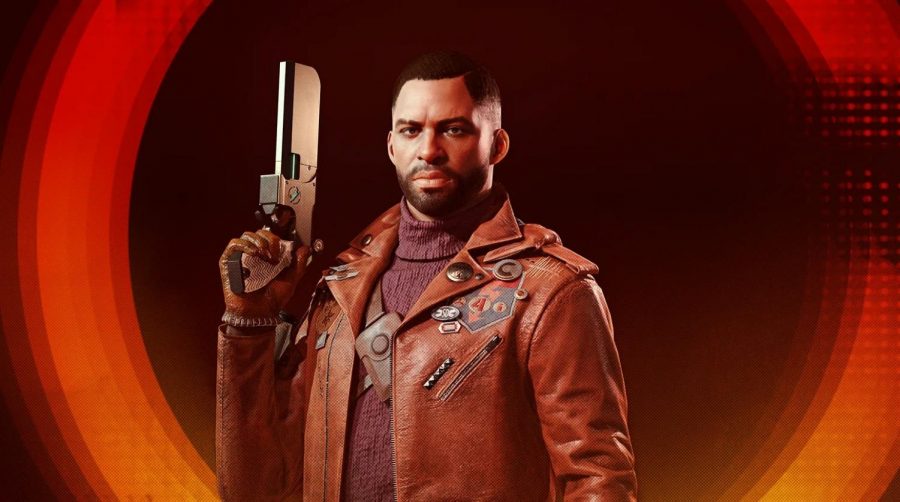 Release Date: May 21st, 2021
Developer/Publisher: Arkane Studios/Bethesda Softworks
Platforms: Playstation 5 at launch, PC TBA
Arkane Studios, the developers of the critically-acclaimed Dishonored series, are back with a brand new title. Deathloop is an action-adventure game which follows protagonist Colt as he attempts to put an end to a time loop while being hunted by the bloodthirsty inhabitants of a mysterious island. Not only that, he has to stop it while being hunted by rival assassin Julianna whose only goal is to take Colt out. The game will have the player repeatedly taking on combat encounters as they gain knowledge with each loop and become master assassins. The game has a focus on strategic FPS combat and hopefully will be able to do its unique concept justice.
Outriders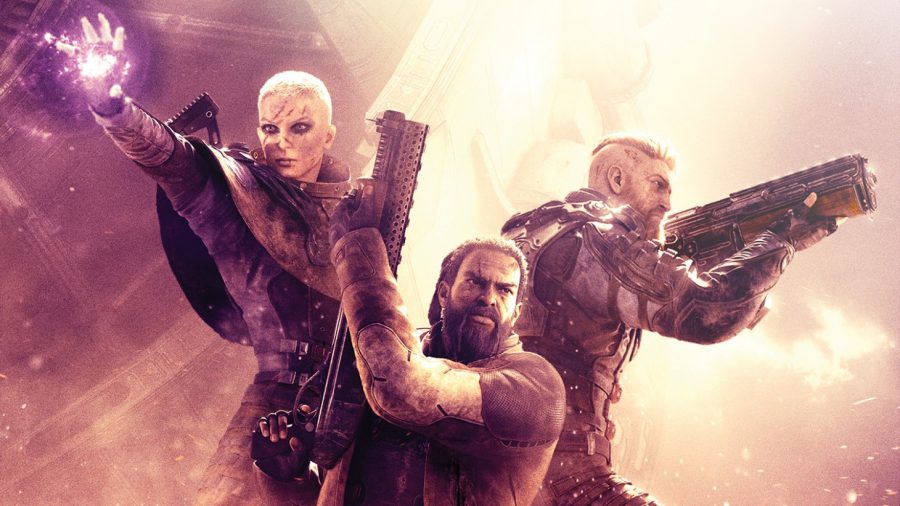 Release Date: April 1st, 2021
Developer/Publisher: People Can Fly/Square Enix
Platforms: PC, Playstation 4, Playstation 5, Xbox Series X/S, Xbox One, Google Stadia
Outriders is the latest in the looter-shooter genre popularized by games like Destiny and Borderlands. Its unique dystopian setting and focus on story, cooperative play, and RPG mechanics set it apart from other games in what has become an arguably oversaturated genre. A recently-released demo showcases fun moment-to-moment gameplay, but it remains to be seen whether Outriders' endgame will be good enough to keep people playing or if it will go the way of many other failed looter-shooters such as Anthem or Avengers. 
Far Cry 6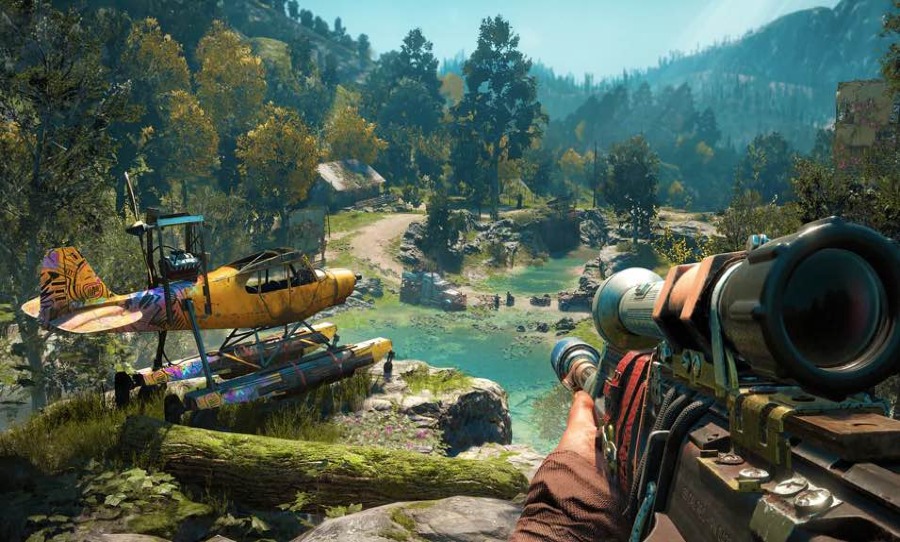 Release Date: TBA 2021
Developer/Publisher: Ubisoft Toronto/Ubisoft
Platforms: PC, Playstation 4, Playstation 5, Xbox Series X/S, Xbox One, Google Stadia, Amazon Luna
Far Cry 6 takes the highly-beloved sandbox-shooter series to the Carribean, where the player will take control of Dani Rojas, a rebel soldier fighting against a totalitarian regime. Not much is known about the game, as so far we've only received promotional images and a cinematic trailer, but the game stars Breaking Bad and Mandolorian actor Giancarlo Esposito and will most likely deliver the gameplay fans are familiar with alongside new additions such as new weapons to shake up the open-world firefights.
Horizon Forbidden West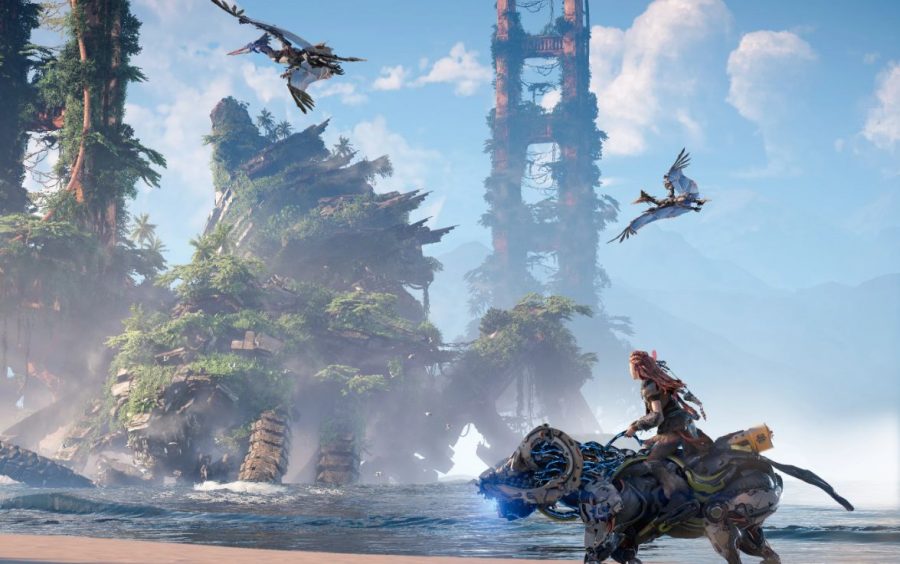 Release Date: 2021 TBA
Developer/Publisher: Guerilla Games/Sony Interactive Entertainment
Platforms: Playstation 4, Playstation 5
So far we've only seen a cinematic trailer for this game in last June's Sony State of Play conference. The game once again follows Aloy in a lush world of massive mechanical beasts, except this time players will follow her as she explores the Western frontier of America. The game will feature the same strategic boss battles from the original with new locations, new enemies, and improved graphics on the Playstation 5. Though we don't know much about this game yet, Horizon Zero Dawn was acclaimed by critics and fans alike, so this game already deserves to be called one of the most anticipated of the year.
God of War: Ragnarok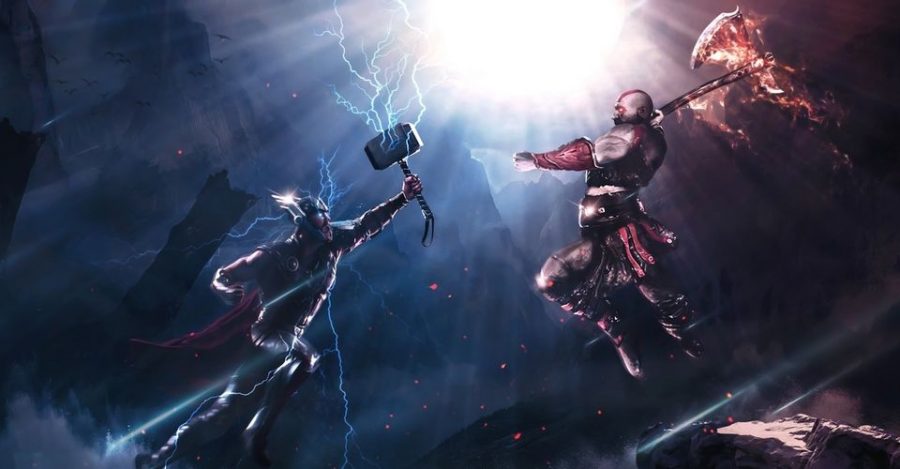 Release Date: 2021 TBA
Developer/Publisher: Santa Monica Studio/Sony Interactive Entertainment
Platforms: Playstation 5
The only official news released about the sequel to 2018's acclaimed God of War reboot has been a short trailer with a logo, so there is a very good chance that the game will be delayed to 2022. Regardless, the game is expected to expand on the hack-and-slash gameplay of the original as well as explore "Ragnarok", a series of events in Norse mythology which lead to the deaths of many of the most iconic gods and goddesses on the pantheon.
Psychonauts 2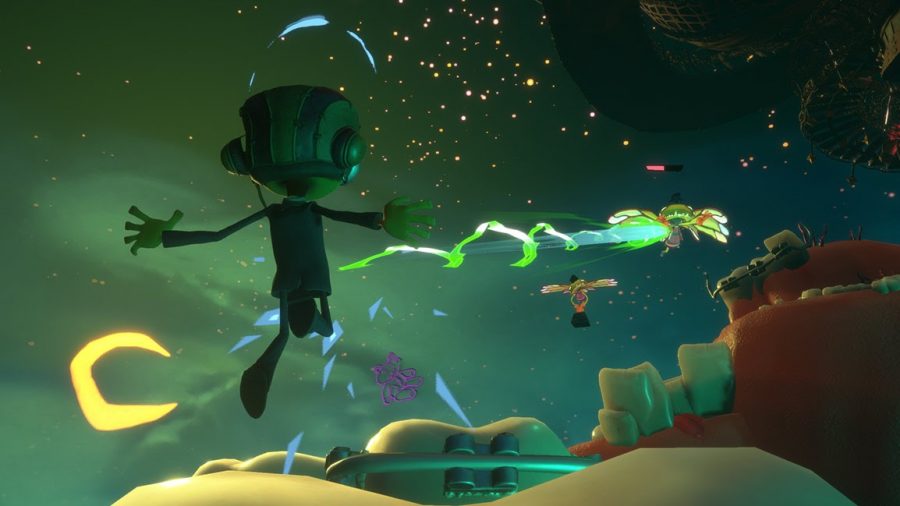 Release Date: 2021 TBA
Developer/Publisher: Double Fine/Xbox Games Studio
Platforms: PC, Playstation 4, Xbox Series X/S, Xbox One
Psychonauts 2 is the long-awaited sequel to the 2005 cult-classic Psychonauts. The game follows Raz as he platforms his way through the minds of other characters, battling their "inner demons" and learning more about what drove them to the brink of insanity. The original game was beloved for its witty writing and macabre creative level design, and the sequel aims to expand on the ideas brought in the original game.
Monster Hunter Rise
Release Date: March 26th, 2021
Developer/Publisher: Capcom
Platforms: Nintendo Switch at launch, PC in 2022
In 2017, Monster Hunter World brought the classic gameplay of the Monster Hunter series to a much wider audience and, while not a traditional entry in the series, introduced a much larger Western audience to a series which before only had a cult following in the West despite massive popularity in Japan. For those who don't know, MH tasks players with mastering tough gameplay in order to take down massive beasts. Rise is a return to form for the series, offering gameplay closer to mainline entries in the series with a new focus on mobility. Early footage looks promising, despite some minor performance issues caused by the Nintendo Switch's aging technology. Still, the currently available demo makes this seem like another solid entry for old and new fans alike.
Honorable Mention: 
Mass Effect Legendary Edition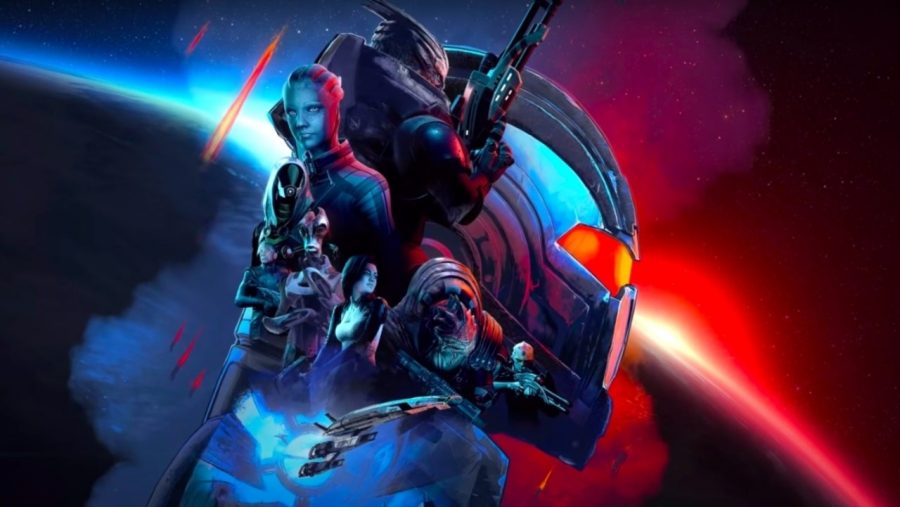 Release Date: May 14th, 2021
Developer/Publisher: BioWare/Electronic Arts
Platforms: PC, Playstation 4, Xbox One
This is an honorable mention as it technically isn't a new game, but is still one of the highly anticipated titles releasing this year. Mass Effect Legendary is a visually-updated version of the entire Mass Effect trilogy. The series is beloved by critics and fans alike for its compelling choice-driven story, and though it does not add any meaningful new content, the base games are already so highly regarded that it has already become one of the biggest games of this year.
HHS Sophomore Sander Markely is an avid gamer who has high hopes for all of these games. He's most excited for God of War: Ragnarok, though he suspects it will probably be delayed to next year. Otherwise he is hoping to play Deathloop, which he says looks like "a really cool twist on modern shooters."
He thinks Horizon Forbidden West and Resident Evil Village will most likely garner the most critical attention and praise, but says to keep an eye out for Stray, a game revealed at last June's Sony State of Play conference. He expects it to be the sleeper hit of the year and a "fun game that doesn't need big action set pieces to be entertaining".
In terms of the unannounced, he hopes Cyberpunk 2077 gets some much needed patches and would love to see ports of past Pokémon and Elder Scrolls games to modern consoles as a part of both of those series' respective anniversaries.
Personally, I'm most excited for Resident Evil VII: Village; the RE engine is extremely impressive and I absolutely love the gothic horror shown in the trailers thus far. I've also been playing some Monster Hunter World for the first time and really enjoying it so I'm looking forward to eventually playing Monster Hunter Rise.
Regardless of what games you enjoy, this year has something for everyone and is shaping up to be chock full of memorable experiences worth playing. Feel free to leave a comment letting us know your thoughts on the games releasing this year!