Risotto Balls and Refills: New Additions on Main Street
While many businesses were shuttering during the pandemic, Hastings-on-Hudson was lucky enough to gain two new additions to its main street: diRiso Risotto Balls and Refill Room became next-door neighbors early on last year. This past week, I had the opportunity to meet with diRiso owner Riccardo Befi and Refill Room co-owner Heather Ben-Zvi. 
Riccardo's journey to Hastings began with a stand at the Hastings Farmers Market. After he retired, this part-time venture became full-time when he and his son opened the storefront.
Family recipes were passed down from his mother and grandmother, but then Riccardo made them his own. "She used to make meat lasagna, but I make it lighter now, with no eggs," explained Riccardo. He experimented with many recipes and kept the ones he liked the most. At diRiso Risotto Balls, specialties include sandwiches, lasagna, fresh baked pastries, and of course, the risotto balls!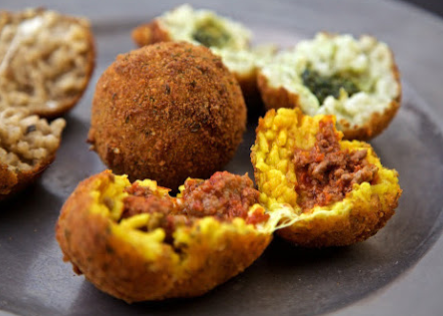 Riccardo's goal is to keep his business here in Hastings and make it the best it can be. "The immediate goal is to make this store successful, and operate the farmers market, and, for me, it's plenty!" Riccardo says. Luckily for diRiso, the pandemic has not had a negative effect. Riccardo loves to socialize with his customers as they navigate the delectable choices on offer.  
I also met with Refill Room co-owner Heather Ben-Zvi. Before the pandemic hit, Heather started to become more aware of what her family consumed. She went down what she referred to as a "rabbit hole of research" and learned that only 6-9% of recycling actually gets recycled. "Global warming is a real threat," she added.
When Heather discovered that the UK was having success with zero-waste stores with refillable stations to reduce the amount of home waste, she decided to take this idea across the pond to Hastings. Heather explains that the community was a large part of why she opened the business in the first place. "I knew it would be the right supportive community to open this type of store," Heather says. She shared how a huge part of the Refill Room's business plan is to have their items sourced in an environmentally friendly way.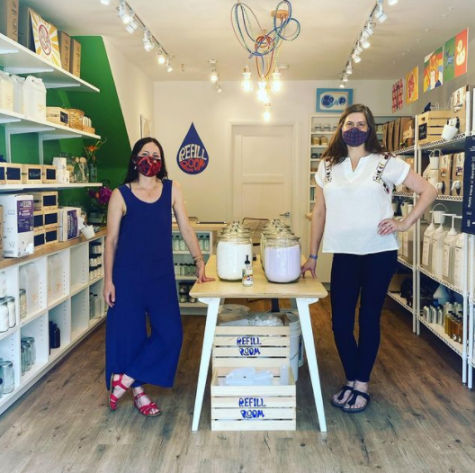 The Refill Room's popular items include hand soap, dish soaps, dishwasher pods and reusable paper towels. When asked about their best-selling item, Heather replied emphatically: Green Gold. "This lotion is organic and smells incredible and it's good for anti-aging and eczema and all these other things. It's just one of those things that everyone wants!" Heather said that she would also love to expand and open a stand at the Farmers Market.
Because of the pandemic, Refill Room had to adjust their business plan to limit in-store capacity and refill the customers' bottles for them. However, similarly to diRiso Risotto Balls, the pandemic has luckily not negatively impacted their business. Heather and her partner Jaclyn Smith describe themselves as "eco-minded" and are very excited to see their future with the Refill Room. 
These new neighbors are welcome additions to Main Street and they look forward to serving the community. For hours of operation, visit diRiso Risotto Balls at https://www.dirisonewyork.com/ and Refill Room at https://www.refillroom.co/.