Best Movies to Watch at Home
As movie theaters have struggled to attract viewers over the past year due to the unprecedented challenges of the pandemic, home streaming has boomed. While theaters are slowly attempting to reopen, sitting down in front of the big screen seems like a distant reality, leaving an undeniable loss of the "cinematic experience" when watching at home. However, as we watch more and more movies on laptop screens and TVs, there are some amazing films that don't lose much—and might even gain—value from the at-home experience.
Moonrise Kingdom (2012)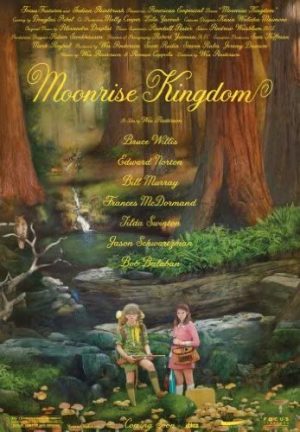 PG-13 – Comedy, drama, romance. Directed by Wes Anderson, written by Wes Anderson and Roman Coppola 
Wes Anderson has a style and he sticks to it. Every film he makes has symmetrical shots, creative color palettes, shots of slow-motion walking, motorcycles, miniature models of houses, practical effects, and several other signature elements. Moonrise Kingdom is no exception, yet it somehow manages to achieve the quirk of his other films but with much more heart. It is surprisingly one of Anderon's less financially successful films, but it has gained a cult following over the past decade. It follows a boy scout (who doesn't have parents) and a stubborn girl with anger issues (who hates her parents) as they flee their lives to live together in the wild. The all-star cast, including Ed Norton, Bill Murray, Bruce Willis, Tilda Swinton, Frances McDormand, and Jason Schwartzman, supply great performances that pull it all together. Moonrise Kingdom is a sweet and relaxing film, and it has a great lesson to offer.
Boyhood (2014)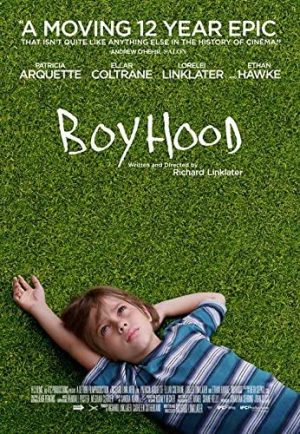 R – coming of age drama. Written and directed by Richard Linklater.
For years, when people asked me what my favorite movie was, I would say Boyhood. Richard Linklater, the film's director and writer, filmed with the same cast every summer for twelve years with the end goal of making a true coming-of-age film. When I first watched it back in the summer of 2019, it introduced me to the idea of film beyond entertainment. Linklater has said that he filmed Boyhood with the hope that it would feel like memories, the moments and not the milestones. We see a couple important moments during each of twelve years of one kid's life. The viewer also sees his mom 'grow up'—she is given her own character arc! Boyhood is a crowning achievement of filmmaking and will be remembered for decades to come. Its runtime is almost three hours, which can be intimidating, but it is most definitely worth it.
Eighth Grade (2018)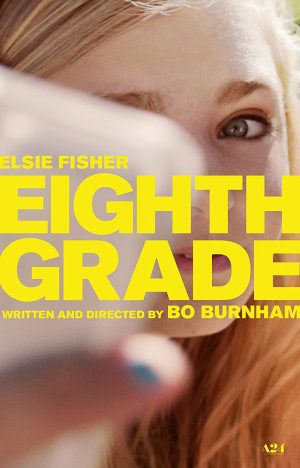 R – coming of age drama. Written and directed by Bo Burnham. Streaming on Prime Video. 
Although most of those who will read this are far past eighth grade, Bo Burnham's directorial debut still perfectly embodies the part of ourselves we all want to forget. Kayla is in the final weeks of eighth grade. She is insecure, socially awkward, and is an only child of a single father. Unlike Boyhood, which shows someone growing up over twelve years, Eighth Grade does coming-of-age in one week. If you are reading this and are in eighth grade, I couldn't recommend this film any more strongly. Watching this film while experiencing some of the same milestones as Kayla was surreal and extremely memorable. Although it may not have the same deeply moving effect on everyone, it is still a well-written and entertaining watch.
The Spectacular Now (2013)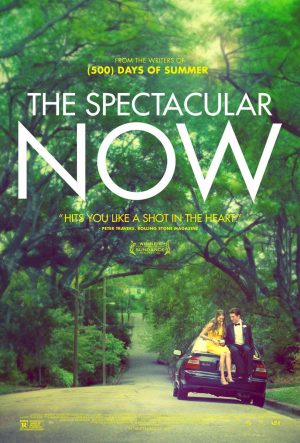 R – coming of age drama. Directed by James Ponsoldt, written by Scott Nuestadter, Michael H. Weber, and Tim Tharp
If you couldn't tell by now, I'm a sucker for coming-of-age dramas.
For many of you, there will not be a better time to watch The Spectacular Now, as the majority of students in high school may find themselves in a similar situation to the two main characters. The film follows two teenagers, played by Miles Teller and Shailene Woodly, and their relationship in the midst of senior year. The summary (and the trailer, which you should not watch) make it seem like a traditional rom-com, but it's definitely more. This movie is an extremely well-thought-out portrayal of what it means to live in the moment and how it compares to over-planning for the future. 
Get Out (2017)
R – Horror. Written and directed by Jordan Peele. Warning: quite violent at times. 
Step one to experience this movie: don't watch any trailers, read any summaries, anything. Step two: turn all of the lights off and get a blanket. Step three: experience the most scary, tense, eerie, and masterful horror-thriller since The Shining.

This is not a controversial opinion. Jordan Peele's seamless transition from sketch comedy to a premier psychological horror auteur has been applauded by many. His Oscar-winning screenplay follows Chris and Rose, respectively played by Daniel Kaluuya and Allison Williams, as they take the next step in their relationship and go to meet Rose's parents. What Chris initially sees as nervousness about their interracial relationship eventually reveals itself as something completely crazy. Those fortunate enough to not know the intricacies of the plot, and who aren't repulsed by the idea of horror films, should watch this as soon as possible. 
La La Land (2016)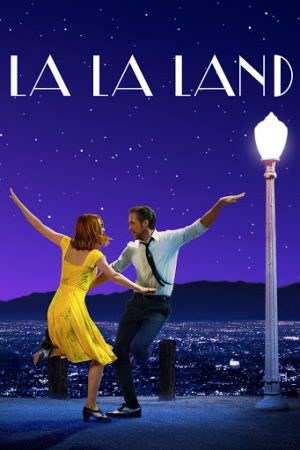 PG-13 – Drama, musical. Written and directed by Damien Chazelle. Music by Justin Hurwitz. 
Something about La La Land is so perfect to me. It's a musical romance, but it manages to stay genuine and never get corny. It's a true movie for everyone; I would happily recommend it to my grandma, my parents, and my friends. It deals with mature subjects under a veil of beautiful song and dance—and it almost won Best Picture. At first glance, the plot is simple: An actress, Mia, and a pianist, Sebastian, fall in love. But, there is a lot more to it. Both of them are in their thirties and have yet to achieve their dreams, and they both are ready to move on, settle down, and get jobs. I won't spoil how their romance applies to all of this, but just know that the film contains an important lesson. La La Land is a movie about dreams, but the lesson isn't as simple as "follow your dreams." It shows that what you might think is your dream could be you telling yourself to settle down and grow up, and that growing up doesn't mean giving up on everything you dreamed of. You can grow up and follow your dreams at the same time. The ending to this film is surprising and satisfying. The "epilogue" sequence that makes up the final fifteen minutes of the film is nothing short of genius. La La Land's lesson, combined with the beautiful cinematography and extravagant musical numbers, make for an unforgettable and magical experience that everyone should see.