A More Regular Season?
Fall sports are back in full swing! Unlike last year, all fall sports started on time and according to schedule. In fall of 2020, sports took a big hit because of the pandemic, but this year Hastings is thankfully seeing the return of fans and a bigger sense of school spirit.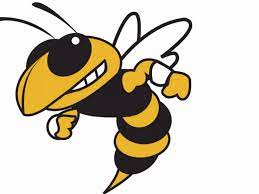 Coach Kehoe of the varsity volleyball team, Coach O'Hare of football, and Coach Guilfoyle of the cross country team all mentioned that this year marked a return to routine. Coach Guilfoyle even said that it feels "completely back to normal."
Cross Country is one of Hastings most popular sports, and, because it takes place outdoors, was put in the low risk category. This year, runners no longer have to wear masks and spectators are now allowed at meets.
Coach Guilfoyle mentioned that the 2020 cross country team "lost a lot of the team bonding aspect to the sport." At times, runners simply practiced and trained on their own. Luckily, with most, if not all, people vaccinated this year, the team seems to have "great chemistry."
Coach Guilfoyle emphasized her love for this year's team: "They work hard, they get along great and have a ton of potential." The girls varsity team was the meet champion at the Fred Gressler Memorial Invitational, an impressive feat given the dozens of other schools present.
While sports deemed "low risk" have returned to almost normal, "high risk" sports, which faced tougher restrictions last year, are still finding their footing. Last year, the football team was only able to play six games, and Coach O'Hare said that they lost a lot "recruitment wise." Not as many people joined the team, and they even had to forfeit their first game because they only had 19 players. This year they have 30. That said, last year, Hastings ended up going 4-2 last season (ironically their highest win total since 2010), and won a bowl game.
This season, the football team has suffered a few rough losses at the start, but has bounced back recently, beating Rye Neck on Saturday, October 8th before. Hastings takes on Woodlands for the annual homecoming game and Coach O'Hare said that this game should be "fun and even". He also said that the team will continue to work hard and put those losses behind them. Another sport deemed "high risk" last season was volleyball. Coach Kehoe said that this initially made her "very nervous," as the season could have been cut short at any minute. But they ended up playing 16 games;Coach Kehoe added, "With being classified as high risk I think we had a super successful year".
With the exception of masks, not switching sides, and not being able to high five the team once the game is over, this volleyball season is running like any other.
Coach Kehoe said she thinks fans "make a huge impact" and that it is great to have them back this year. She noted that "the environment of people cheering adds to the level of competition and intensity," and that it "makes gametime different than practice".
Overall, Coach Kehoe is very proudof this team, and even went as far to say,"This is my most talented team from top to bottom." Varsity Volleyball has had a strong start to the season and still has many league games coming up.
After talking with all these coaches, I got the message loud and clear that sports are back at Hastings. While some teams may be having better seasons than others, every coach I spoke to seemed to love their players and felt thankful for the chance to have a more regular season.