Concert Chaos
In the wake of the November Astroworld tragedy in Houston, Texas — which left 10 people dead and many injured — the safety of big concerts has been called into question in a big way. As Covid-19 restrictions were lifted across the nation, major music festivals and concerts have made a comeback, and the isolation of the past year and a half has often attracted even bigger crowds than before.
For the 50,000 Travis Scott fans waiting for the show in NRG Park, trouble started early. Security checkpoints were completely overrun by eager fans; barricades and boarders were trampled and knocked down. As the concert began, the crowd surged, and many people began to suffocate and pass out. Unconscious bodies were stepped on and thrown over barricades. The event was declared a "mass casualty" and caused people all over the world to call out concert and venue security to perform their jobs better.
Since New York City boasting huge venues such as CitiField, Randall's Island, and Madison Square Garden, the city is a major destination for artists. Because New York is just a short train ride away, Hastings students often frequent the city to attend these big events and concerts. Major festivals such as Governors Ball and Rolling Loud take place every year and are often attended by many Hastings students.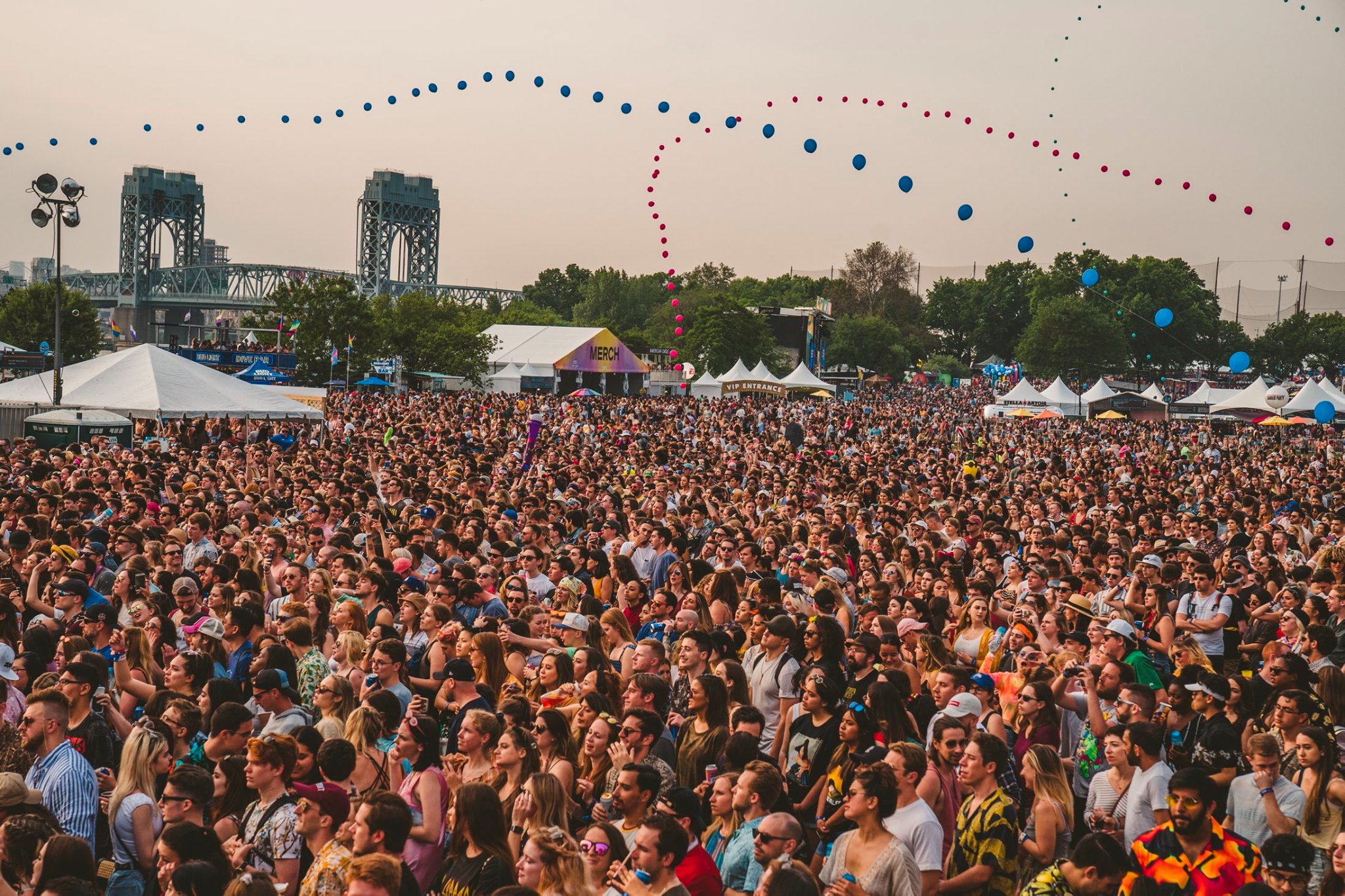 (Photo via Greg Noire)
Ollie Fuchs, a senior and attendee of both Rolling Loud and Gov Ball, remarked that he had felt unsafe when waiting in crowds for artists to come on stage. "I really wanted to see A$AP Rocky so I went to the stage two hours in advance to wait. It was so cramped that my feet were literally off the ground since I was wedged between people, and so many people were pushing to try to get to the front that I always needed to be alert."
Owen Taylor, a junior and concert buff, had a similar experience that made him fear for his safety. "When I went to my first concert a couple of years ago, I remember having difficulty breathing when masses of individuals were doing everything in their power to get closer to the performer."
While large crowds can be unsafe, it is the job of concert security to prevent the crowds from getting out of control. Mosh pits and people pushing their way to the front can be extremely dangerous and cause crowds to surge. Owen Taylor strongly believes that in order to keep crowds in check, "larger venues need to hire more security personnel to keep attendees safe." He added, "Another set of eyes can make a huge difference at these venues."
A major problem at big concerts is mosh pits. Moshing is described as a "dance to rock music in a violent manner involving jumping up and down and deliberately colliding with other dancers." It's estimated that at major music festivals, anywhere from 100 to 200 injuries typically occur as the result of moshing. Leila Stojanovic, a sophomore, noted that mosh pits are usually inevitable in crowds for rappers and hip-hop musicians. She suggested that in order to avoid the pit, "everyone should stick to one part of the crowd so people who don't want to be near that don't have to be."
As people continue to call out Travis Scott for not stopping his concert when people began to get hurt, the question of whether or not artists are responsible for their crowds has arisen. Is there a way for venues, artists, and security to come together to find a safer way to put on such huge events, or is the chaos of these concerts part of what makes them such huge attractions?