Wishing A Farewell To Two Beloved Teachers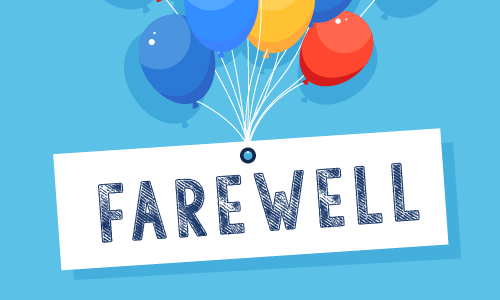 As the school year of 2022 comes to an end, Hasting High School is sad to see two beloved English teachers retire. Ms. Beth Rudd first joined the staff in 2001, after being a student here herself, and Mr. Gerard Marciano has been a part of HHS since 1992. Both undoubtedly have had enduring impacts on their students and the district as a whole. 
Before Ms. Rudd started teaching, she was "working toward a PhD. and had taught at Queens College, but had no education credits for high school." It was not until a former teacher at Hastings, Laura Rice, convinced her to come teach a class at HHS that Rudd realized that teaching at the high school level might be for her. Rudd described Rice as "very persuasive in convincing me to come teach the class even though I had no high school teaching credentials or experience." 
After teaching one tenth grade class, she "quickly fell in love" because for Ms. Rudd, to "inspire students that way, to see them light up the way I lit up that day, is the greatest feeling. It makes doing all the work—the planning, the grading—all worth it."  
Reflecting on memorable experiences Ms. Rudd had plenty to share. For example, she was once titled one of the scariest teachers at Hastings, along with Mr. Konig. "It cracks me up to be put in the same category as a 7-foot-tall motorcycle rider with a German accent." 
She also fondly remembers the "incomparable and incomparably hilarious conversations that have routinely taken place in the English Department Office with my extraordinary colleagues who I hope will remain lifelong friends." 
Due to her love for working with young people, Ms. Rudd plans to keep on working with students in some capacity, but as she leaves her full-time career in HHS classrooms, she wanted "to thank everyone in the building for their kindness, support, and good humor." 
Mr. Marciano first taught at Greenwich High School for two years before coming to Hastings, but he decided "this was not me." 
He discovered Hasting through an ad in the newspaper and thought "where is this place?" and "looked on a map that showed this little town in Westchester." During the interview process, Mr. Marciano was late twice, but when he finally arrived "the first thing I noticed, of course, was just the size of it. It was small, and I just loved the size of it. I loved the whole funky feel of the school." 
He ended up moving to the town, where he lived for  eight years, and felt that Hastings is "the best town I have ever lived in" because of the closeness of it. A favorite memory of his is when he first started teaching his elective course on the 1960s. When the idea was first approved "only 6 kids took the class that first year. The principal called me and said 'you can't keep teaching this class with only six kids,' so I didn't think I was going to teach it again. Then sometime in the summer, [the school] called me and said they had twenty five kids for the class. I could not believe it." 
As many people know, Mr. Marciano has helped run the theater department in Hastings for almost as long as he has been here. In reflecting on his time in this role, he recalled a great moment during the production of Hairspray.
 "Someone tapped me on the shoulder and said, 'someone would like to see you.'" The  author of Hairspray had "flown here from California to see the show," and went on stage to "address the cast and audience after the show." 
As he prepares to journey forward, Mr. Marciano wanted to say that he has "loved staying here and soaking up this town and school, with all these wonderful people."  
Before two of our most valued teachers move forward, some of their students stepped forward to wish them good luck and to share what they love about these two amazing teachers. 
Mamie Rushkoff shared that Mr. Marciano "is a quirky teacher, and no one is like him. He will be missed." 
. "I don't think I'll ever meet someone quite like Mr. Marciano, Marce, or G. Bizzee McFresh as I like to call him," said Elianna Caravalho. "He is always true to himself and is someone you can visit just to laugh with. It's amazing to see everyone's faces light up when they see him. That's when you know you've made a real difference. He knows how to inspire aspiring performers and lift them toward their fullest potential. I don't know what I'll miss most: our inside jokes, his sarcastic sense of humor, or maybe his iconic fit checks. His candor, generosity of spirit, and his unending desire to push us forward will live forever at Hastings High School." 
For Ms. Rudd, Alex Duchin shared how Ms. Rudd "taught a class that talked to the real world, and always taught us stuff that we would use beyond school years as well as in college. I wish her the best moving forward."
"I had Ms. Rudd twice, in tenth grade and again in twelfth grade," said Sophie Mines. "She constantly pushed me to be a better writer, whether that was fixing run-ons or me rushing too much. She always had constructive criticism to help push you to be a better English student. I am so grateful to have had her as a teacher and wish her the best of luck in the future and to continue to wear her badass yellow raincoat." 
To these loved teachers, thank you for helping our student body grow, and thank you for all the work you put in.