Hillside Elementary School Lunch Options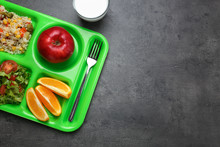 Recently, Hillside Elementary School started offering lunch for purchase in the cafeteria. This program offers convenience for families who  have to prepare and pack a lunch for their children while still allowing students to have access to balanced meals. Chartwells Higher Education Dining Services provides the food on a menu created by dietician Nicole Leote and Director Jessica Torres. 
Buying their own lunches gives elementary schoolers the opportunity to make choices about what they want to eat and promotes healthy eating habits and independence. Out of four students, all said they buy lunch more often than they bring lunch. Students say their favorite meals are "pizza and Thursday breakfast food" and that if there was one thing they would change it would be "adding more spaghetti and meatballs."
The elementary school also began hosting a "Discovery Kitchen" event. This event focuses on teaching kids to properly fuel their bodies and make good nutritional choices. This year, they were taught about plant-based food by watching demonstrations and tasting black bean and corn salsa with tortilla chips. 
However, some people argue that there are downsides to letting elementary schoolers buy their own lunch. A major concern is that allowing students to buy lunch may also lead to unbalanced meal choices. One student said they "prefer buying [lunch] because some of the stuff is less healthy and [they] do not want [their] mom getting them healthy stuff." Nevertheless, ample planning goes into the making of the menu to ensure that it is both balanced and matches the wants of students. The Hastings school district does not go through a federal program and therefore doesn't have to follow the federal guidelines for food options which allows for more flexibility and options. 
Overall, this change is popular amongst the students and their families as it allows students to have access to balanced meals without the burden on parents of packing food.