Hillside Decides It's Time for a Change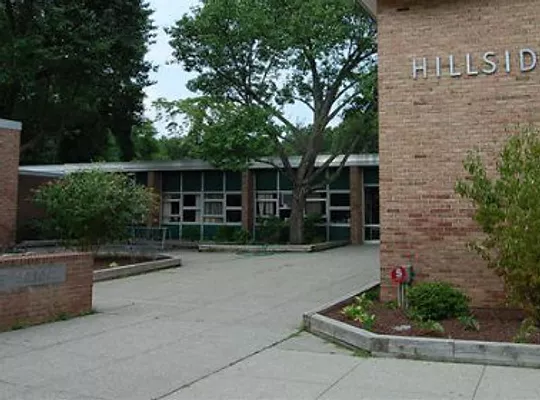 Earlier this year, Hillside Elementary School implemented a new start time. The school day used to last from 8:30 to 2:55, but now begins at 8:20 and ends at 2:45. The goal of the original start time was to allot enough time for parents to drop off children in both the elementary school and the middle or high school. However, the school found that such a difference in start times was not necessary. 
The implementation of the time change was intended to help teachers more than anyone else. "Teachers need time to collaborate, plan for instruction, ensure alignment, and to just have time to talk," Ms. Cazes said. 
The old start time gave them 15 minutes in the morning and the afternoon to meet. However, by shifting the school day, "the teachers have five minutes in the morning, but in the afternoon, they have a 25 minute block. It gives us, the school staff, the ability to have team meetings every week," Ms. Cazes said. The original start and end times did not provide them with the time needed to have proper meetings.
Another concern that was addressed was the impact that this time change could have on sports, buses, and special education. Hillside talked to district administrators, SEPTA, the PTSA, and the bus company. All groups saw no problem in making the change.
"The 10 minute time adjustment actually may have helped some families, especially in the morning, because now students can be dropped off a little bit earlier for supervision," said Ms. Cazes.
Looking at the Start Time at HHS
About five years ago, Hastings High School joined an organization called Challenge Success, a think tank out of Stanford University. The organization's mission is to "embrace a broad definition of success and to implement research-based strategies that promote student well-being and engagement with learning," according to their website. One important element of this mission is to increase sleep for high school students.
This organization and its mission brought up the possibility of changing the starting time at HHS. According to Mr. Adipietro, the HHS principal, "We actually had a model schedule mapped out, and we made a presentation to the Board of Education about it. Then with COVID and another change in district leadership, the plan was put on hold."
HHS is "one of the later-starting schools in Westchester County," Mr. A said. "As you go north, you will see that the starting times get earlier and earlier. Many communities not more than thirty minutes away start somewhere around 7:45 or 7:50."
Changing the HHS starting time and implementing the model schedule would have been difficult for many reasons. It would have had repercussions for athletics, cafeteria and food schedules, the middle school schedule, and shared staff between the middle and high school. Also, a change in leadership at the middle school at the time added an extra level of difficulty. "Ultimately, we decided as a faculty that it wasn't worth all of the upheaval because it was only gaining about fifteen minutes," Mr. A said.
Now, though conversations have veered away from changing the starting time at HHS, Mr. A said "we're actually going to start looking at the schedules of both the middle school and the high school together. We want to move a little bit away from an eighty-minute [period] if we could, maybe to a sixty-minute [period]… Eighty minutes can get a little bit too long, but forty minutes is not enough." The middle school has returned to forty-minute periods after two years of a block schedule, and they feel that this period length is not long enough.
It is important to note that this change in period-length is only in "real preliminary stages," Mr. A said. 
Though it is unlikely that HHS will implement a starting time change soon, 60 minute periods are being considered for the near future.